Creating Connections
The Lowlander Center is working to spread information, build trust, and create models of work and change among the important and diverse communities that are affected by ever changing coastlines and land loss.
Rising Voices
Rising Voices is a community of engaged Indigenous leaders, Indigenous and non-Indigenous environmental experts, students, and scientific professionals across the United States, including representatives from tribal, local, state, and federal resource management agencies, academia, tribal colleges, and research organizations.
In 2014 The Lowlander Center and other organizations working on indigenous rights came together to form Rising Voices in order to amplify the perspectives to various indigenous groups. They then drafted a letter to the Presidential Task Force on Climate Preparedness and Resilience. You can read that letter here and find out more about Rising Voices here
Rural Sociological Society
In 2014The Lowlander Center coordinated a field trip to the community of Jean Lafitte for the Rural Sociology Society. Thirty-five people participated in the event that highlighted the issues of coastal land loss, fisheries and community cohesion. Among those who presented were Mayor Tim Kerner, Mr. Perrin, Clint Guidry and Kristina Peterson. The event included the Wetlands Museum and the Jean Lafitte Senior Center which graciously provided lunch. The participants were able to experience a healthy swamp and an unhealthy estuary through two different boat excursions. Guidry was able to share his concernsfrom his work with the Louisiana Shrimpers Association and GoFish. Mayor Kerner described the political complexity of addressing ever pressing and changing needs of a small coastal community. Peterson was honored at the annual meeting and was awarded the Distinguished Service to Rural Life at the Awards Ceremony Luncheon.
Indigenous Peoples Climate Change Working Group
Lowlander Center team and leaders of coastal Louisiana Native American tribes participated together in a Gulf Coast Panel on the topic of "Between Now and Then: Climate Change and Indigenous Communities" at the Indigenous Peoples Climate Change Working Group in Boulder, CO, April, 2014. The presentation demonstrated different resiliency approaches of the three communities that were represented: Isle de Jean Charles (Traditional Chief Albert Naquin, left), Pointe-au-Chien, Theresa Dardar (second from left), Grand Bayou Atakapa Ishak, Rosina Philippe (third from left) and Shirley Laska, the Lowlander Center. Other team members in attendance at the workshop were Kristina Peterson and Tony Laska who lead with Chief Albert the presentation on specific Isle de Jean Charles' relocation proposal. The workshop participants were also able to view a preview showing of the 2013 documentary "Can't Stop the Water" (https://www.facebook.com/cantstopthewater) about the climate change challenges of Isle de Jean Charles.
The Peace Boat: Drowning Lands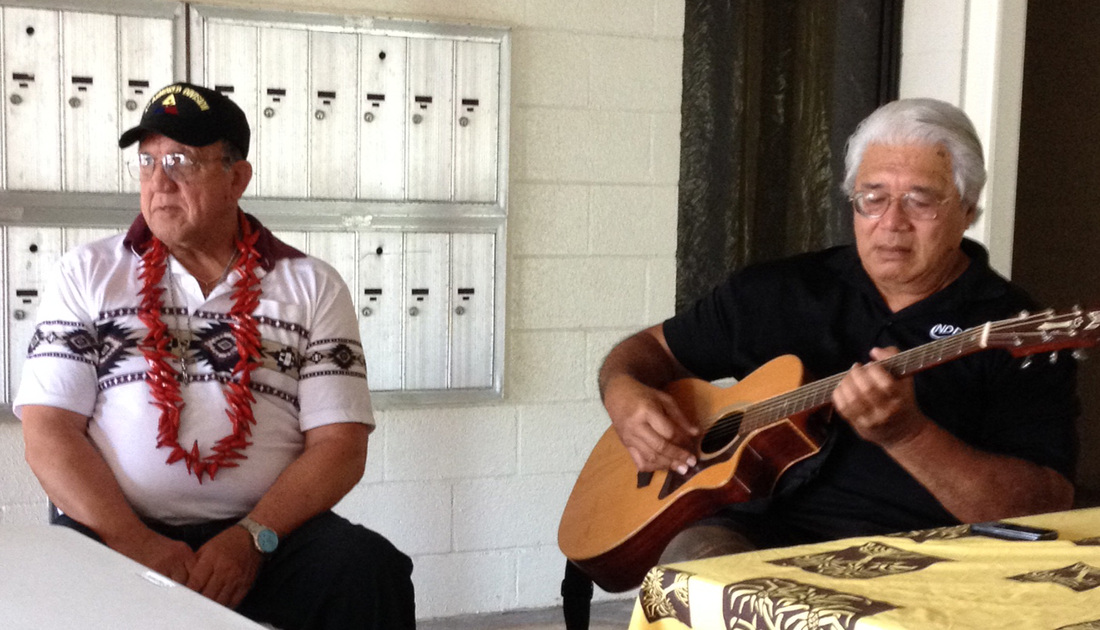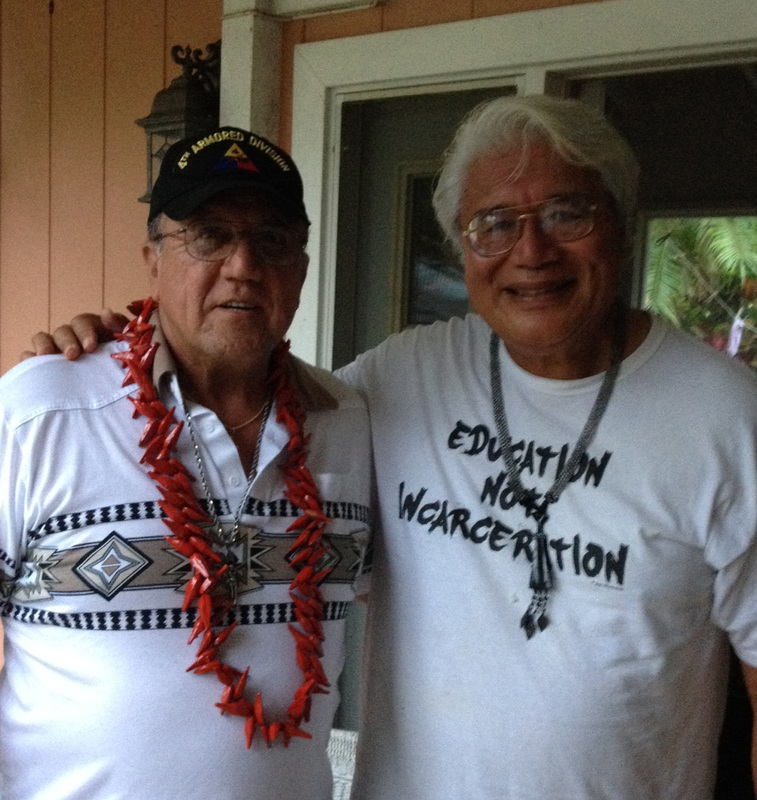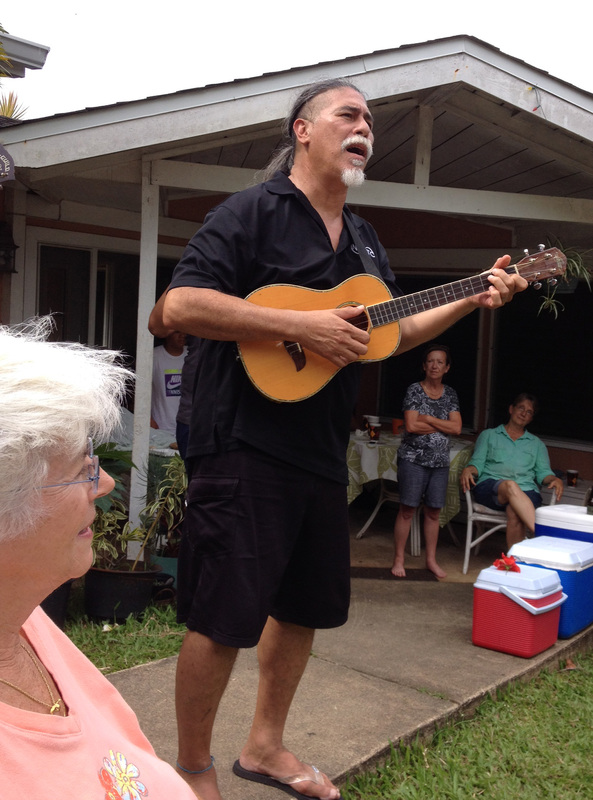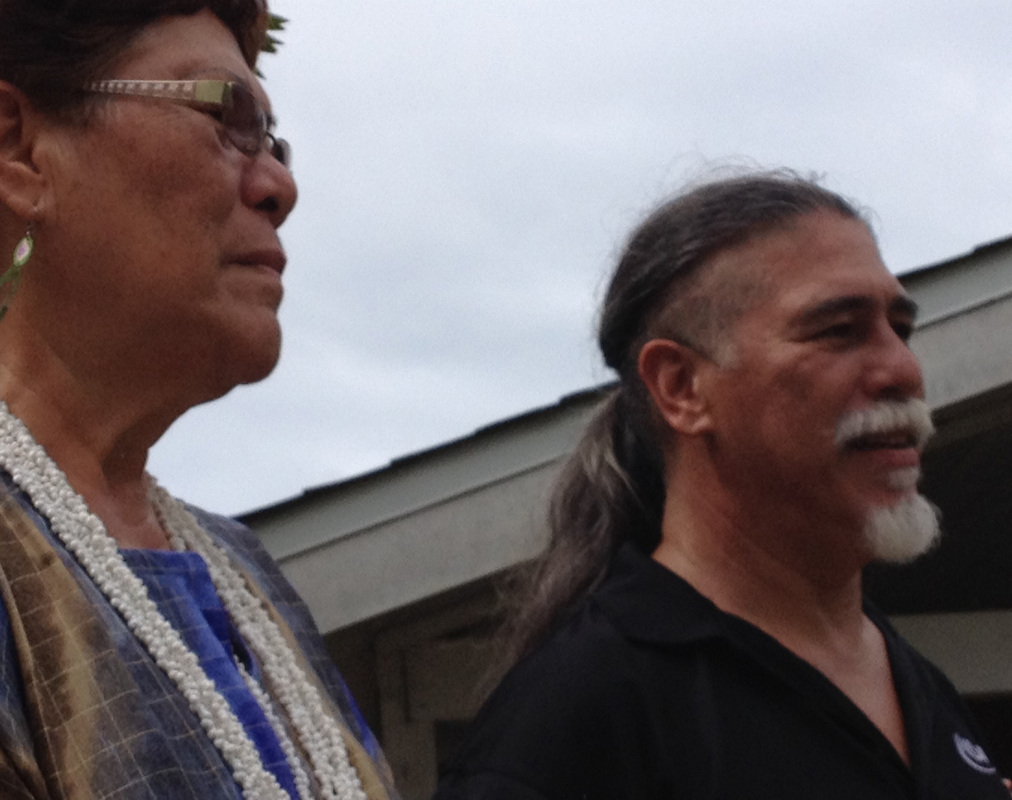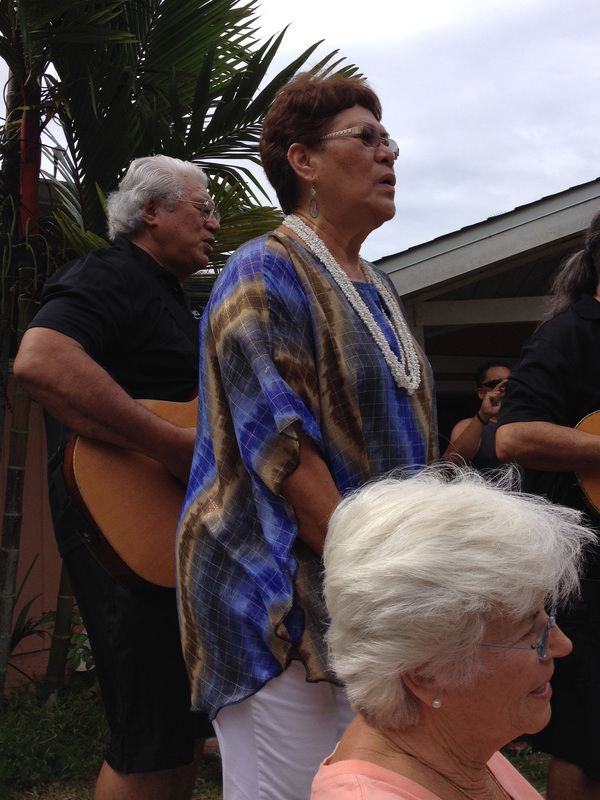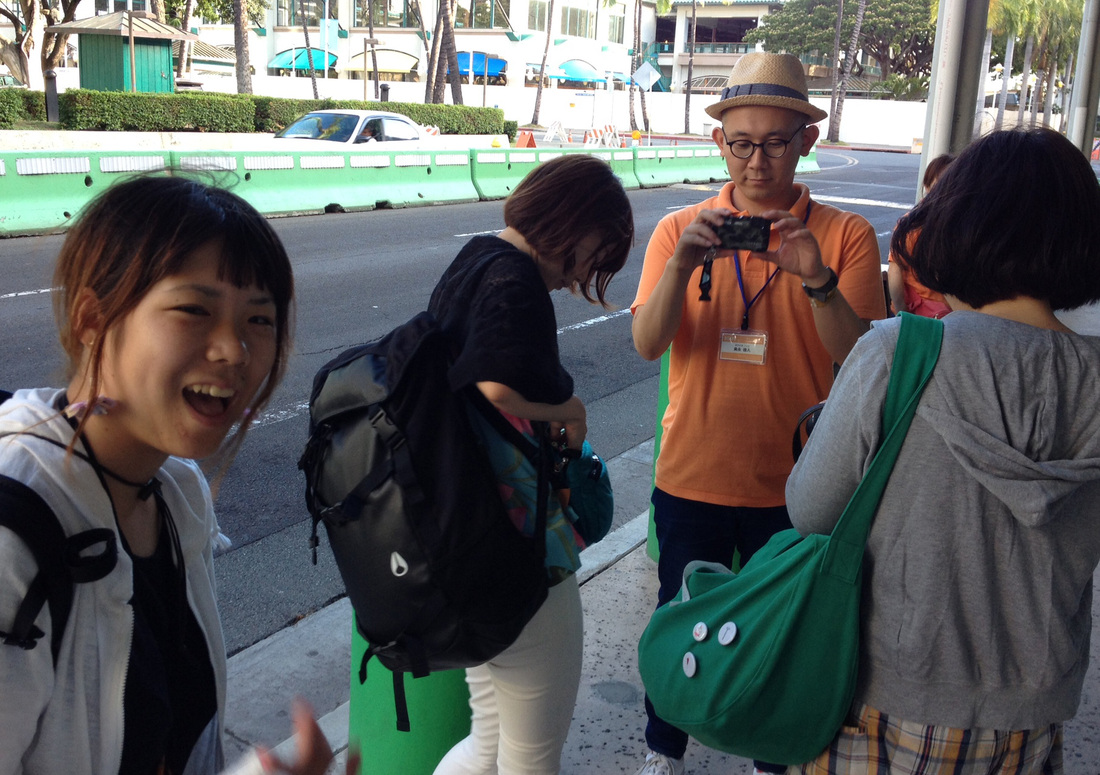 The Lowlander Center sent representatives to meet the Peace Boat in Hawaii. There, a roundtable discussion called "Drowning Lands" brought people together from the Pacific, Alaska, Colorado and Louisiana for a one day discussion hosted by Merv Tano.
Intertribal Agricultural Council
In 2014 a representative from the Intertribal Agricultural Council, Daniel Cornelius, came to Louisiana in his Mobile Farmers Market van to promote the idea of encouraging and supporting local food traditions. Dan brought food products from tribal communities in the Wisconsin, Minnesota and the Southwest Region to demonstrate the quality of locally marketed traditional foods. Dan took the van to 6 local communities during the visit and at each location talked about the advantages of having a mobile farmers market in rural areas such as our bayous. People eagerly purchased wild rice, maple syrup, hominy, corn flower and fruit jams and syrups. Members of Pointe au Chien tribe, Shirley Verdin, Christine Verdin and Donald Dardar surround Dan and his friend at the meeting held in their community early January. Also pictured, Kristina Peterson, who coordinated the 3 day 6 community visit
WTEP: Wetlands Theological Education Project
Wetlands are the link between land and water, and they are some of the most productive ecosystems in the world. They are not only beautiful but also functional, as they reduce storm damage and coastal erosion and provide one of the most productive ecosystems on earth. In Louisiana, marshes and swamps make up most of the wetlands.

After channels have been carved into wetlands for oil drilling (allowing salt water intrusion) and after experiencing natural disasters like hurricanes (which push on the weakened coastline), the actions affect developing natural areas. It weakens the natural protective abilities of the wetlands and their essential part of the eco-system. They cannot absorb the extra water from hurricanes and the entire eco-system begins to change. Both natural and human communities in this precious landscape are also negatively impacted by the lack of on-going attention, education, advocacy, and commitment to change procedures and policies around the country.

The Presbytery of South Louisiana and churches like Bayou Blue in Grey, LA, are doing their part and working to create a Wetlands Theological Education Project. Learn More: